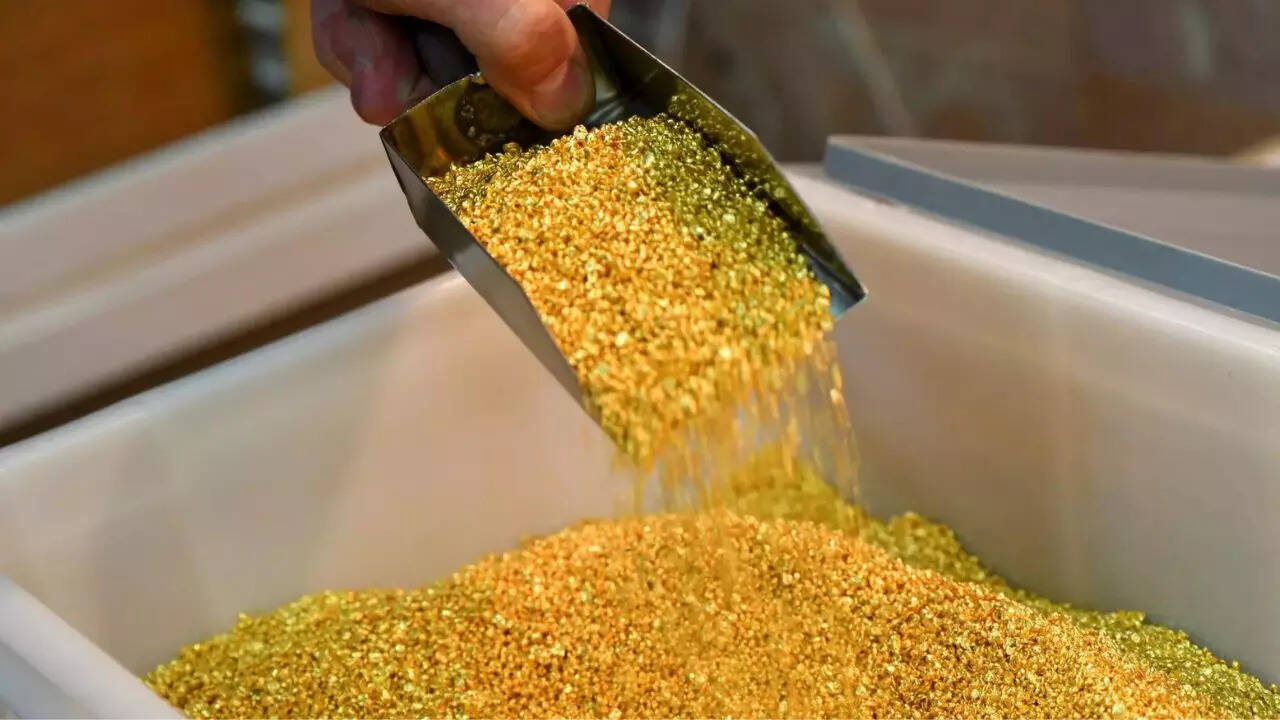 NEW YORK: The
violence
in Israel will likely prompt a move into safe-haven assets as investors closely watch events in the Middle East to gauge geopolitical risk to markets.
Gunmen from the Palestinian group Hamas entered Israel in an unprecedented attack on Saturday. Western countries, led by the United States, denounced the attack and pledged support for Israel.
Rising geopolitical risk could see buying in assets like
gold
and the dollar, and potentially boost demand for US Treasuries, which have been sold off aggressively, analysts said.
"This is a good example of why people need gold in their portfolios. It is a perfect hedge against international turmoil," said Peter Cardillo, chief market economist at Spartan Capital Securities, who predicted that the dollar would also benefit.
"Anytime there is international turmoil, the dollar strengthens," Cardillo said.
Markets have been reacting in recent weeks to an expectation that US interest rates will stay higher for longer. Bond yields have soared while the US dollar has been on a streak of gains. Stocks meanwhile had sharp losses for the third quarter but stabilized in the last week.
"It seems Wall Street has a new geopolitical risk after Israel declared war with Hamas," said Edward Moya, senior market analyst at Oanda in New York, although he said the immediate impact for financial markets appeared to be limited to safe-haven flows.
Analysts were focused on the impact on energy prices as they tried to assess the ripple effects.
"Whether this is a massive market moment or not depends on how long it lasts and whether others are sucked into the conflict," said Brian Jacobsen, chief economist at Annex Wealth Management, of the situation in Israel. Jacobsen questioned how much impact it would have on the oil price despite Iran having been boosting output.
The Hamas attack was openly praised by Iran and by Hezbollah, Iran's Lebanese allies.
"Iranian oil production has been increasing, but any progress they've been making behind the scenes with the US will be dramatically undermined by Iran's celebrating Hamas' actions," said Jacobsen, adding that "the possible output loss matters, but it won't be earth shattering."
"It's most critical to see how Saudi Arabia reacts," Jacobsen said. Washington has been trying to strike a deal that would normalise ties between Israel and Saudi Arabia.
David Kotok, chair and chief investment officer at Cumberland Advisors in Sarasota, Florida, said that the situation was concerning as the United States is weakened by dysfunction in Washington. Republicans are looking for a successor to ousted Speaker Kevin McCarthy of the House of Representatives, and a budget showdown looms.
"I am very worried about more explosive situations that require US determination and US defense capability which is being injured," by the situation in Washington, Kotok said.