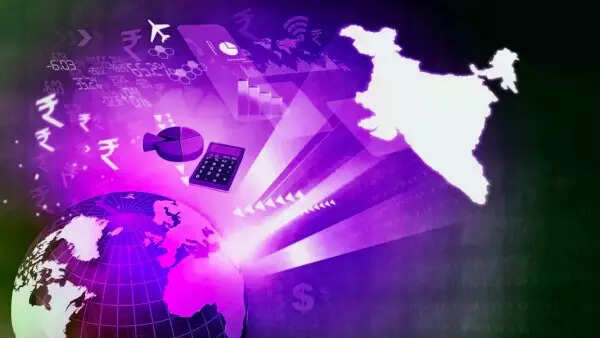 India's upper middle class is spending on premium cars, real estate, travel, technology, and home improvements. This uptick is being witnessed even as a contrarian trend emerges. According to an ET report, corporate leaders emphasize India's enduring long-term growth trajectory, yet see an unconventional consumption pattern unfolding as food-driven
inflation
impacts middle-class spending.
Indian consumers are shifting toward premium goods across various categories, spanning personal care items such as shampoos and soaps to smartphones and SUVs. The trend of premiumization has entrenched itself in the market post-pandemic.
In 2023, carmakers have observed that while inflation curbs the purchasing power of middle-class consumers for smaller cars, there's a prolonged waitlist for high-end vehicles. Despite the potential dip in consumption due to food inflation, R Dinesh, President of CII and Vice-Chairman of TVS Supply Chain Solutions, anticipates a rebound with the forthcoming kharif harvest quelling food inflation.
Although the revival of consumption remains uneven, there's optimism for the lower income bracket as the economy advances, according to Dinesh.
As per the latest data from the Ministry of Statistics and Programme Implementation, India's retail inflation, gauged by the Consumer Price Index, reached a 15-month pinnacle of 7.44% in July 2023, up from June's 4.81%.
Corporates predict that inflation will ease to 5.5% in 2023 due to global commodity price moderation and a slowdown in currency depreciation.
High commodity prices and mounting inflation amplify the cost of procurement, especially for small cars – a domain dominated by Maruti Suzuki. Consequently, the affordability of small cars has dwindled over the past years.
Higher costs have severely impacted the buying pattern for a section of buyers. Demand is upbeat for premium vehicles as consumers end up buying bigger cars which are technologically superior," RC Bhargava, chairman Maruti Suzuki told ET. This shift augurs well for manufacturers' profitability and margins.
While consumption recovery is uneven, investments – another driving force of domestic growth – exhibit a promising rebound. The government's heightened focus on capital expenditure, especially in critical infrastructure sectors, is propelling private investment, which is expected to spur job creation, demand, productivity, and exports.
CII's President underscores that investments in infrastructure sectors will have a positive spillover impact across the economy, fostering growth prospects in the year ahead.