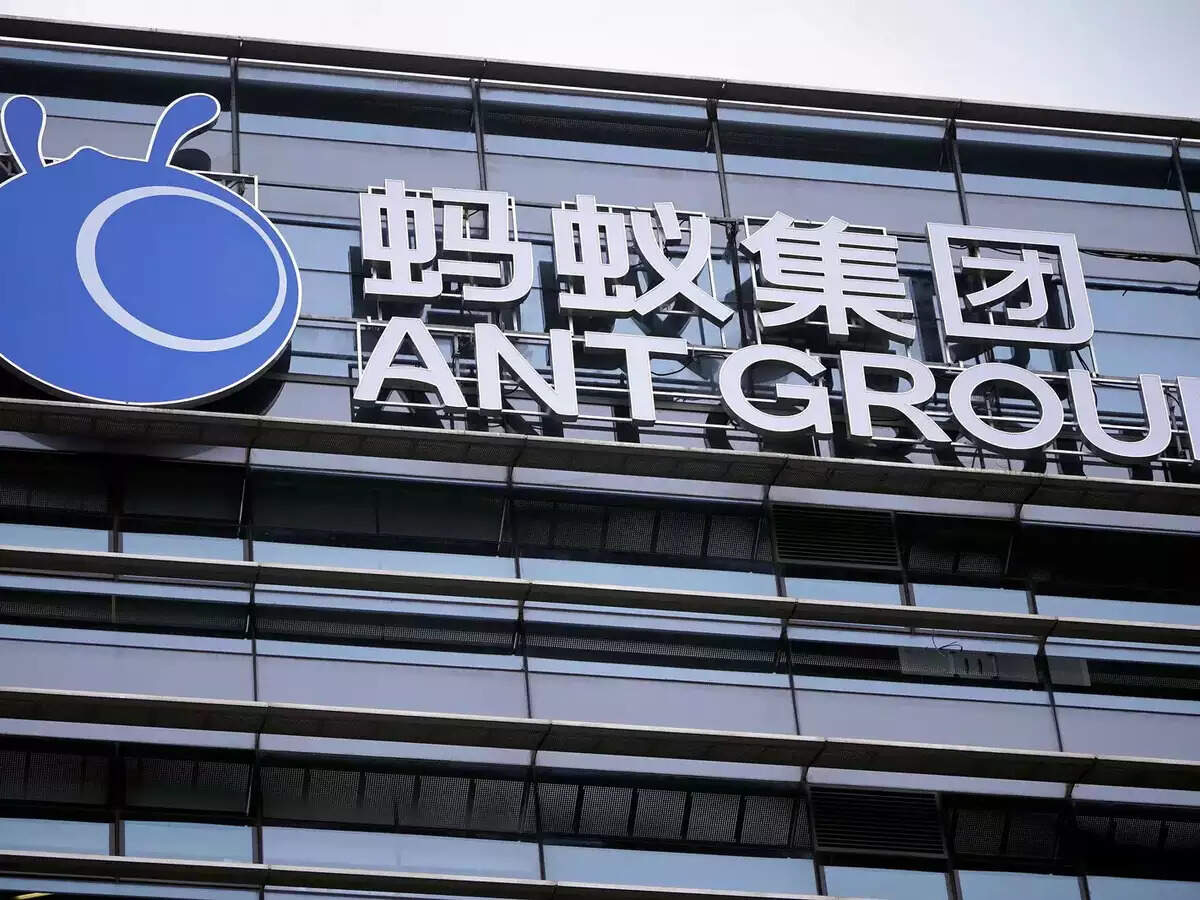 Jack Ma-backed Ant Group Co is proposing to buy back as much as 7.6% of shares in an effort to retain talent and offer an exit for investors ensnared by a years-long regulatory crackdown at the company.
Ant's planned repurchase of the equity would value the company at about 567.1 billion yuan ($78.5 billion), it said in a statement on Saturday. That is almost 70% lower than the $280 billion market capitalization it fetched in 2020 for the scrapped initial public offering.
Chinese regulators are wrapping up a two-year crackdown on the country's once freewheeling technology giants after slapping more than $1 billion of fines on Ant and Tencent Holdings Ltd. on Friday. Ant has completed its overhaul ordered by Beijing, pinching profitability and sapping growth at a sprawling platform that spanned lending and insurance to asset management.
The buyback could enable Ant to shift its focus back to building business operations, easing pressure from pre-IPO investors seeking an exit due to its valuation slump. Global funds have grappled with how to assess their investments in Ant made in 2018 when the company was valued at about $150 billion.
Silver Lake Management LLC, Warburg Pincus LLC, and Carlyle Group Inc. were among the biggest US backers in that funding round. Others that put money in include Singapore's GIC Pte, Khazanah Nasional Berhad, Canada Pension Plan Investment Board and Temasek Holdings Pte.
Repurchase plans
Ant said it will transfer repurchased stock into the company's staff incentive plan to attract talent.
The individual limited partners of two entities that form the majority of Ant's shareholders — mostly comprised of Ant executives — have voluntarily decided not sell shares back to Ant out of the long-term commitment to the company, according to the statement.
The limited partners also committed to retaining the two dividends in 2022 with Hangzhou Junhan and Hangzhou Junao to enhance the operation's capital strength.
Overhang removed
Financial regulators led by the central bank fined Ant and its affiliates a total of 7.12 billion yuan on Friday, ending two years of probe into the company. Tencent was levied a 2.99 billion yuan fine.
Tencent and Ant affiliate Alibaba Group Holding Ltd. soared in New York trading. A meaningful relaxation of curbs on Ant — one of the most high-profile casualties of President Xi Jinping's sweeping clampdown on the country's tech giants — would send a strong signal that policymakers are following through on recent pledges to support the industry.
With the regulatory clampdowns out of the way Ant can spend more time building its business and even revive its IPO.
Ant said in January it had no plans for an IPO at that time. Still, the company's Chairman Eric Jing said in 2021 that Ant would eventually go public.
Ant overhual
Ant co-founder Ma returned to China in early March after a prolonged period of traveling overseas. The government persuaded him to go back to the mainland as a means to showcase authorities' support for private entrepreneurs, Bloomberg News had reported.
The move follows Ma's decision to cede control of Ant in January, holding about 6.2% voting rights after the change. Following that, the Communist Party chief of Hangzhou city praised Ant for abiding by the party's leadership, and required local government departments to solve problems raised by the fintech company.
More than two years ago, Chinese regulators abruptly halted Ant's IPO, sending shock waves across global capital markets. New rules have been slapped on the fintech giant, which has operations ranging from consumer lending and wealth management to online payments.
The central bank ordered Ant to fold all financial units into a holding company. It also told the firm to open up its payments app to competitors and sever improper linking of payments with other products including its lending services.
Ant is developing large-language model technology that will power ChatGPT-style services, joining a list of Chinese companies seeking to win an edge in next generation artificial intelligence. The company invested nearly 20.5 billion yuan in research and development last year, doubling its annual spending on such efforts from 2019.